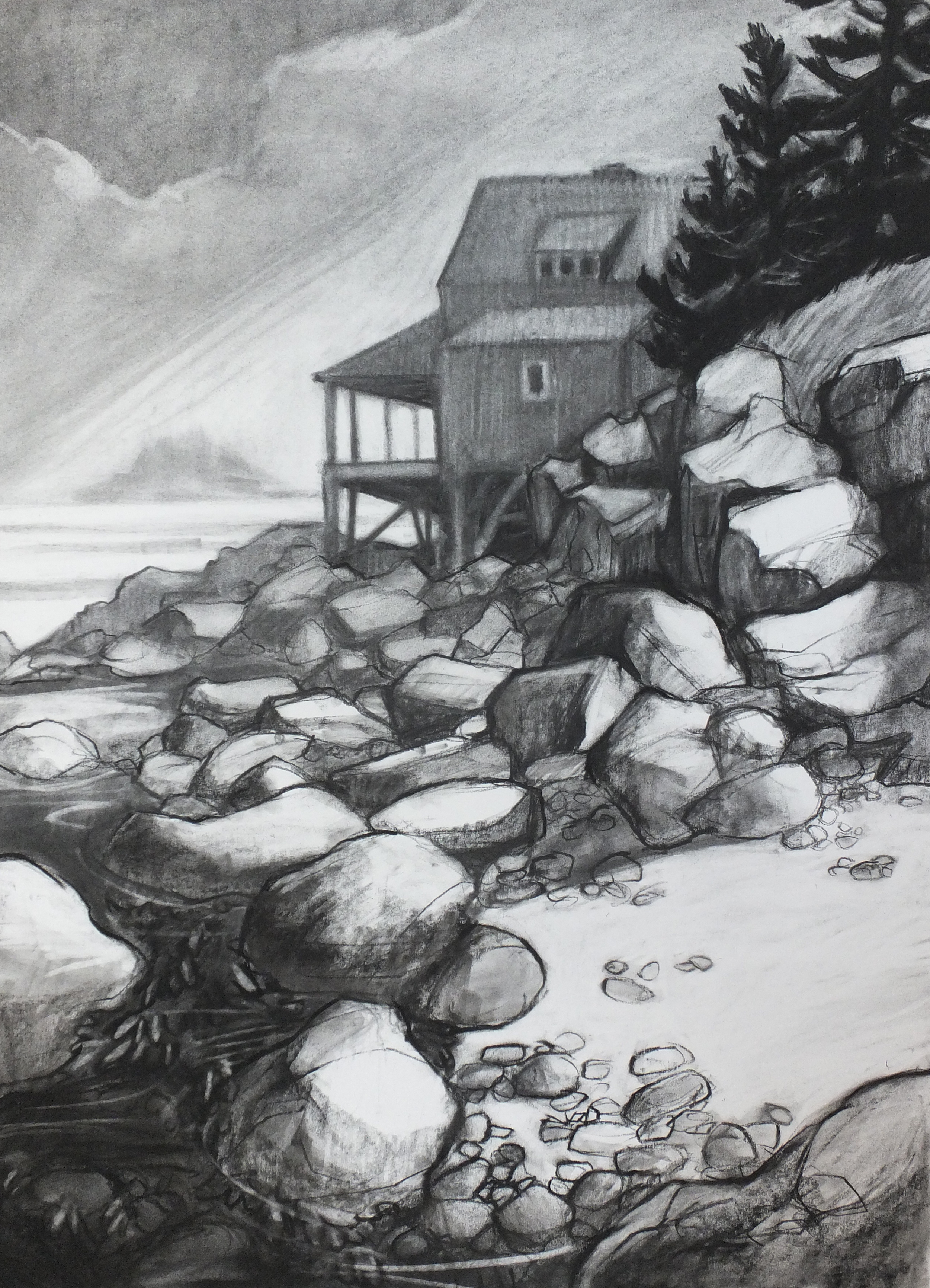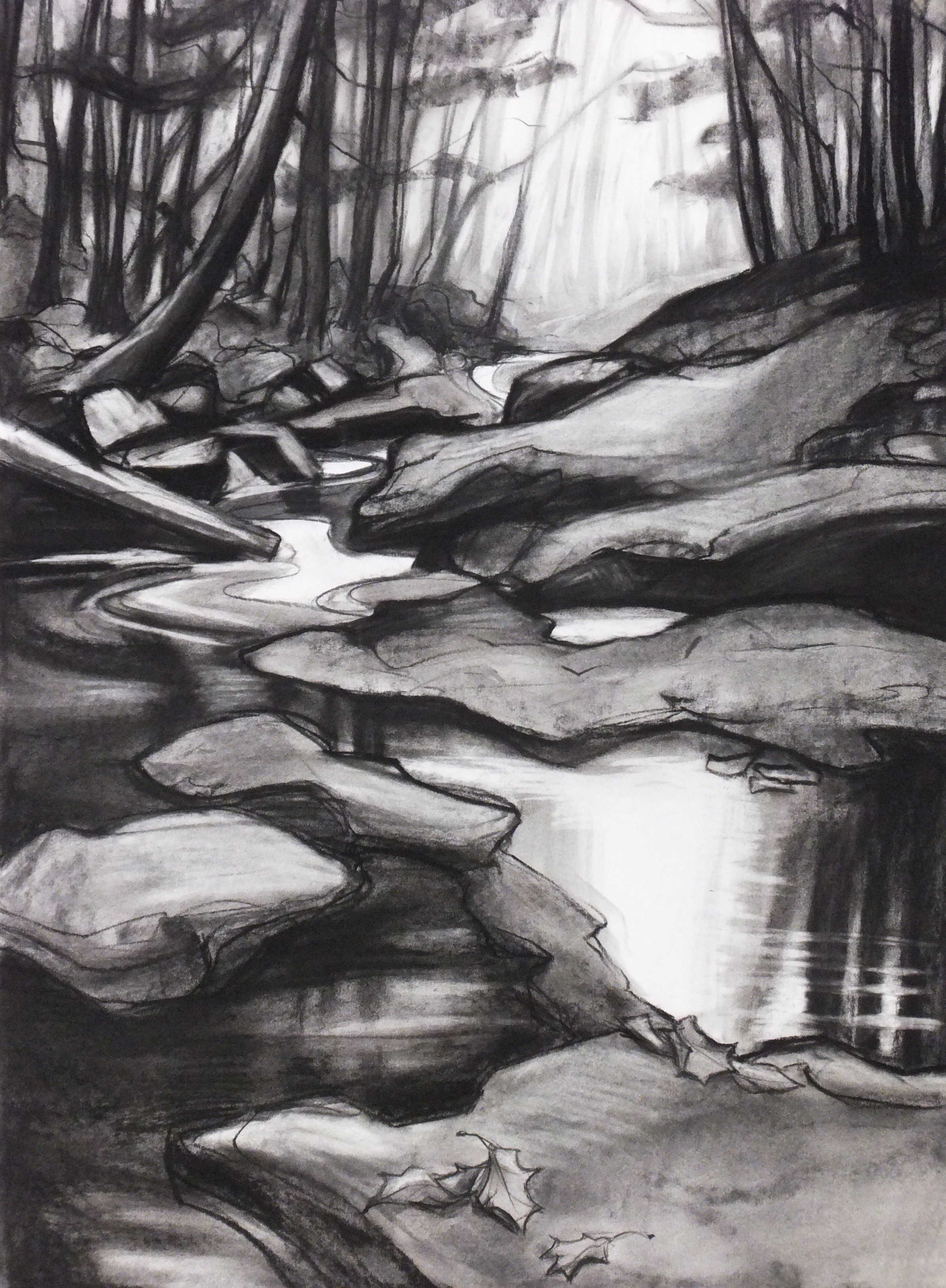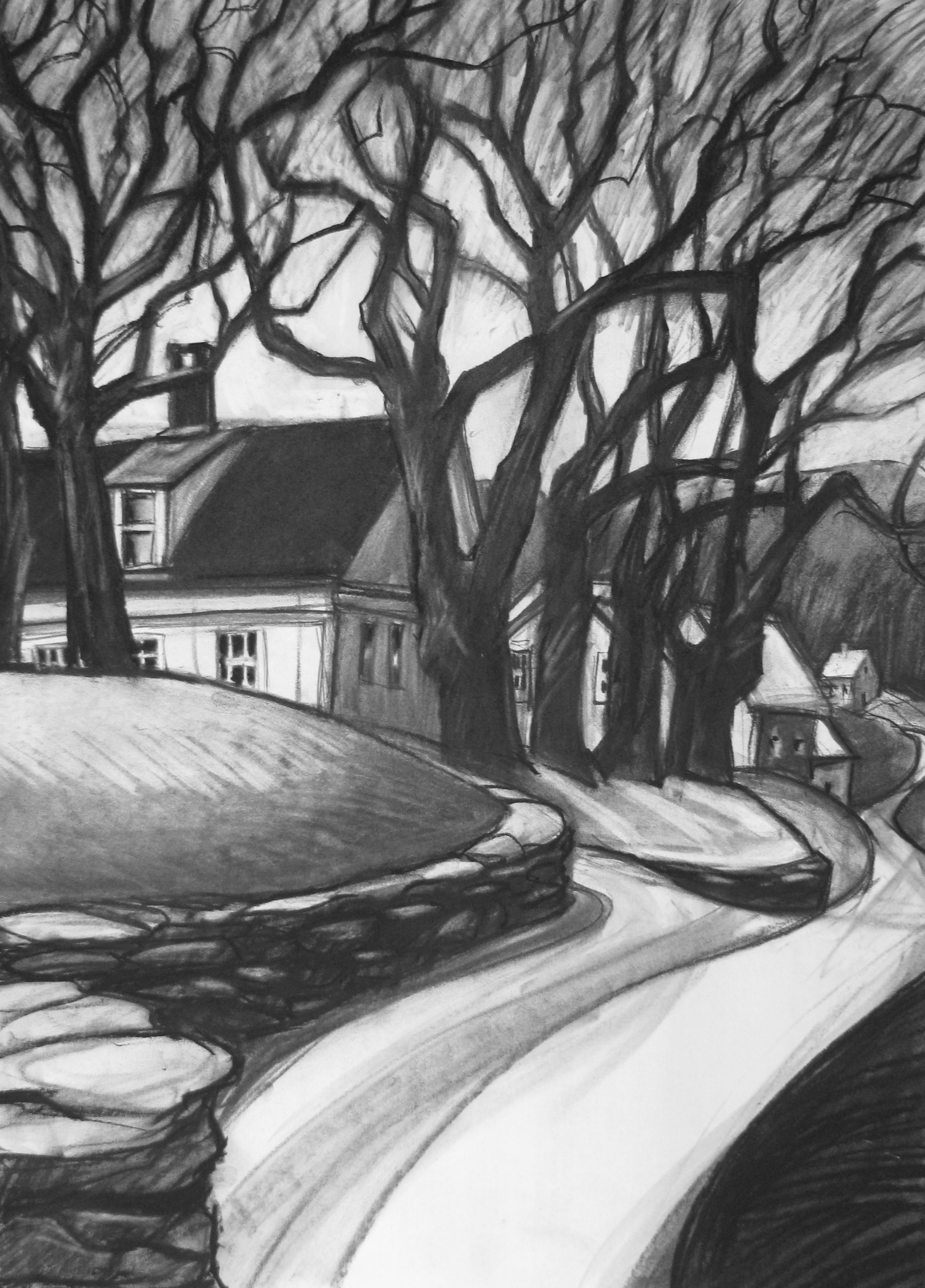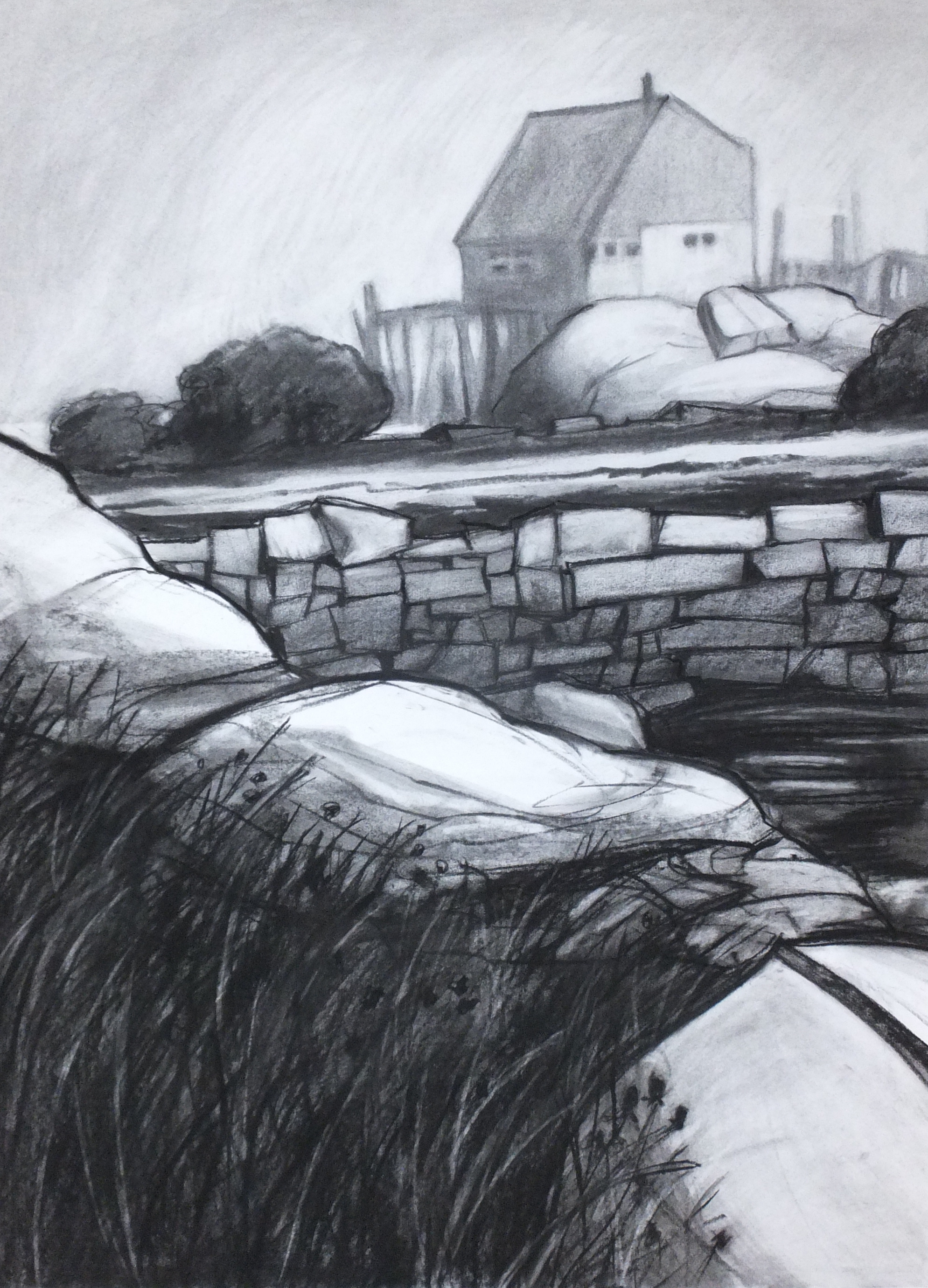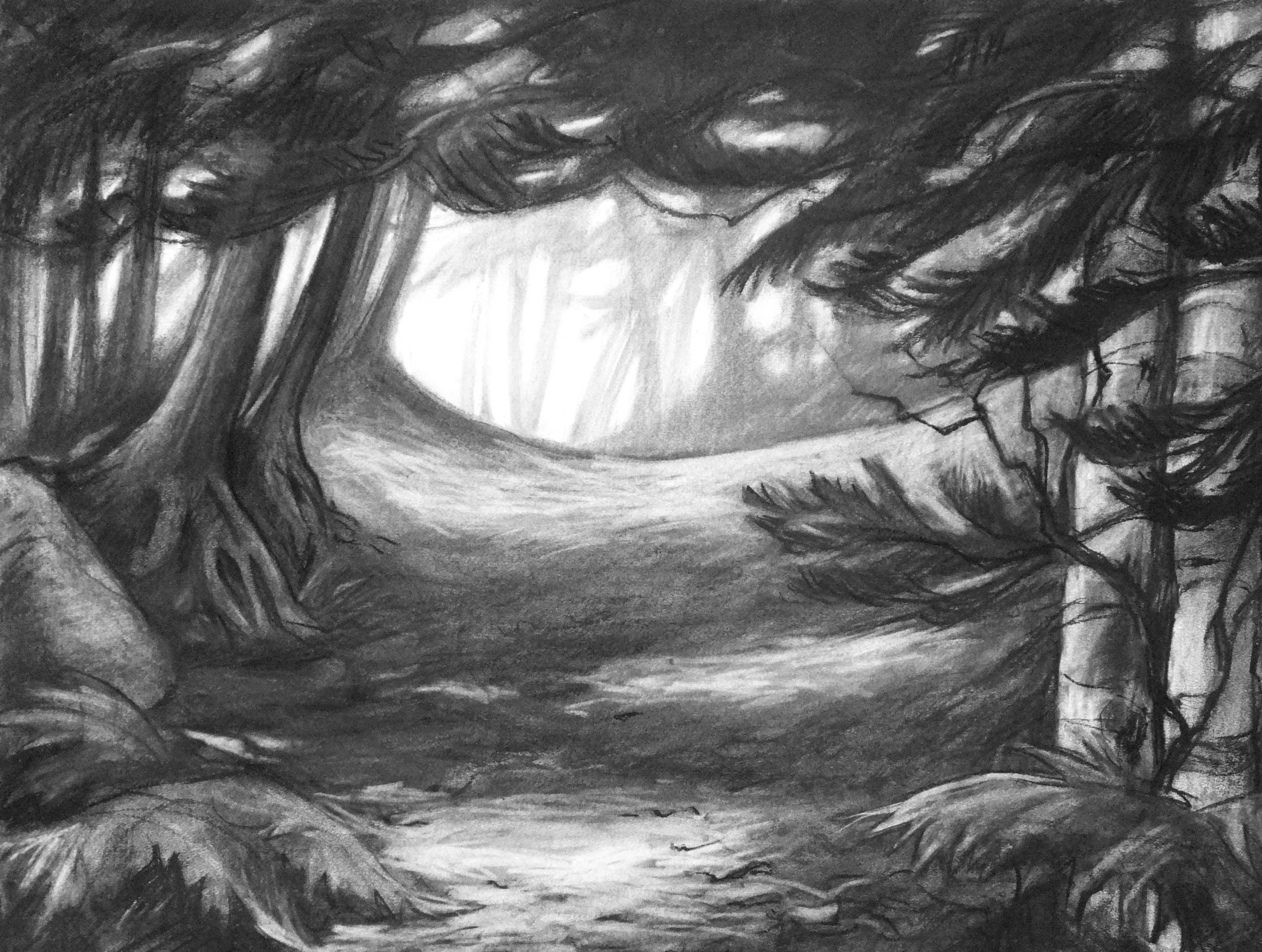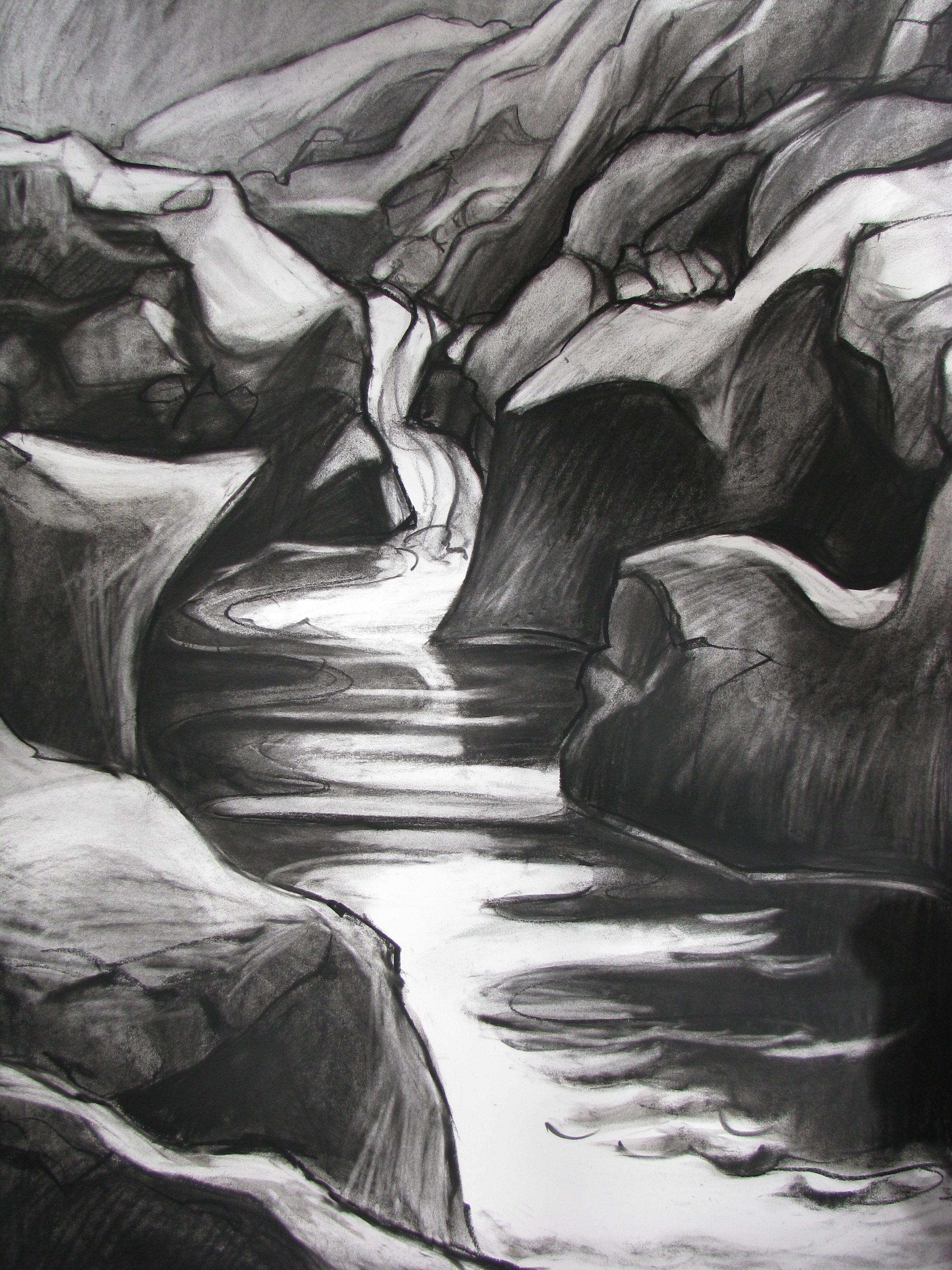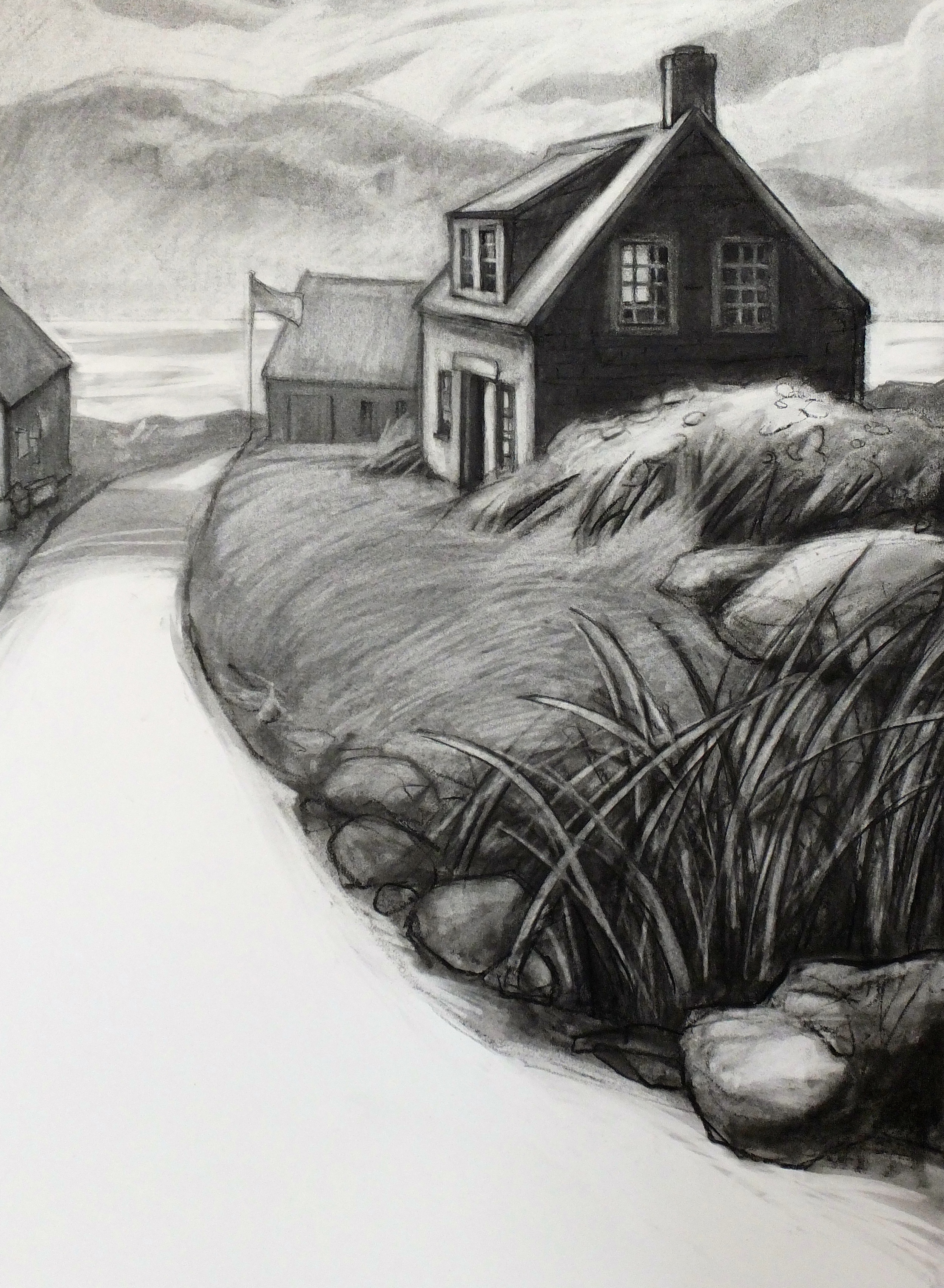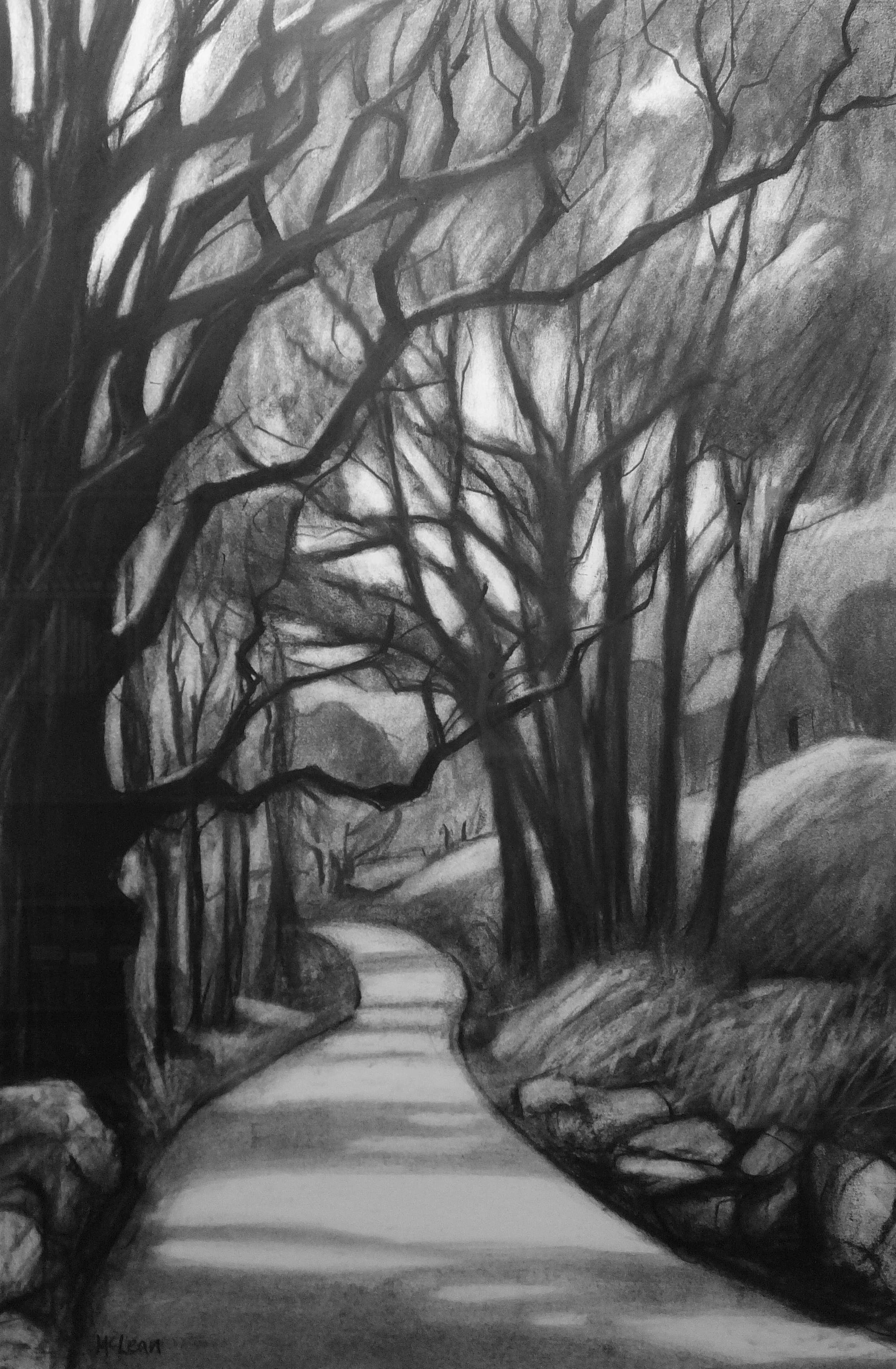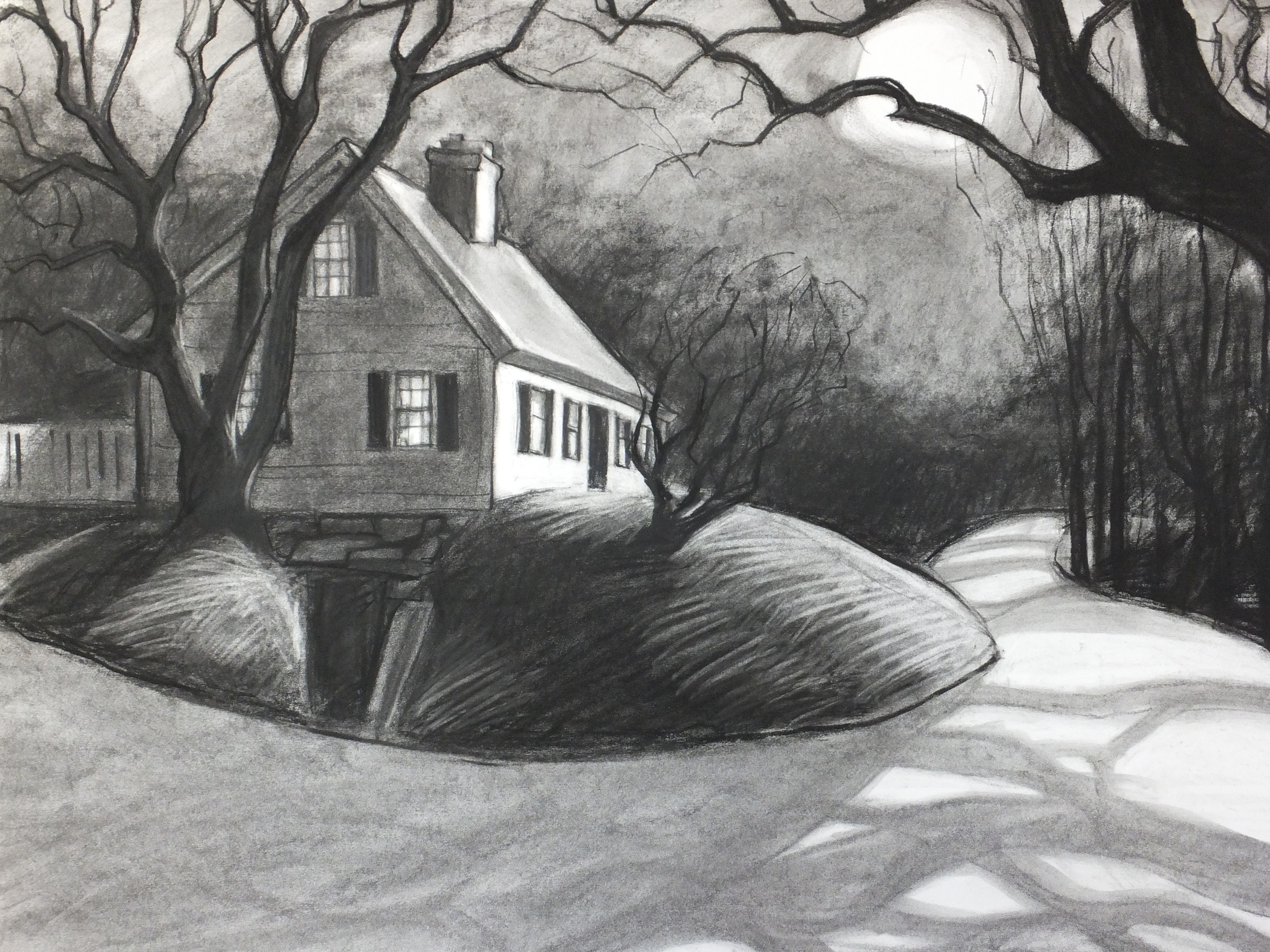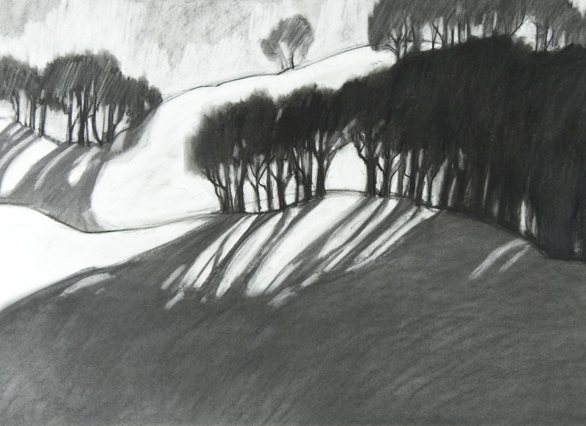 The charcoal drawings are on 22 x 30 inch Stonehenge paper. Along with compressed and vine charcoal, I use erasers, stumps, and chamois cloth to achieve the various values and effects.
The eraser is as important a tool as the charcoal itself because it provides a sort of painterly texture not possible with the charcoal alone.
The other important tool is my hand, rubbing the charcoal into the paper for a deeper black or smearing across the paper.
In some ways, drawing with charcoal is more like finger-painting than drawing — a messy business, yet one with unexpected rewards. For example, you may finally find out what you'd look like as a chimney sweep.
Drawings are available for sale if not marked sold (hover to see name, size, and availability).
Framed in matte black metal frames with white conservation mats.
26 x 36 // $650

Shipping for large pieces can be arranged.
Visit Contact Page for inquiries.